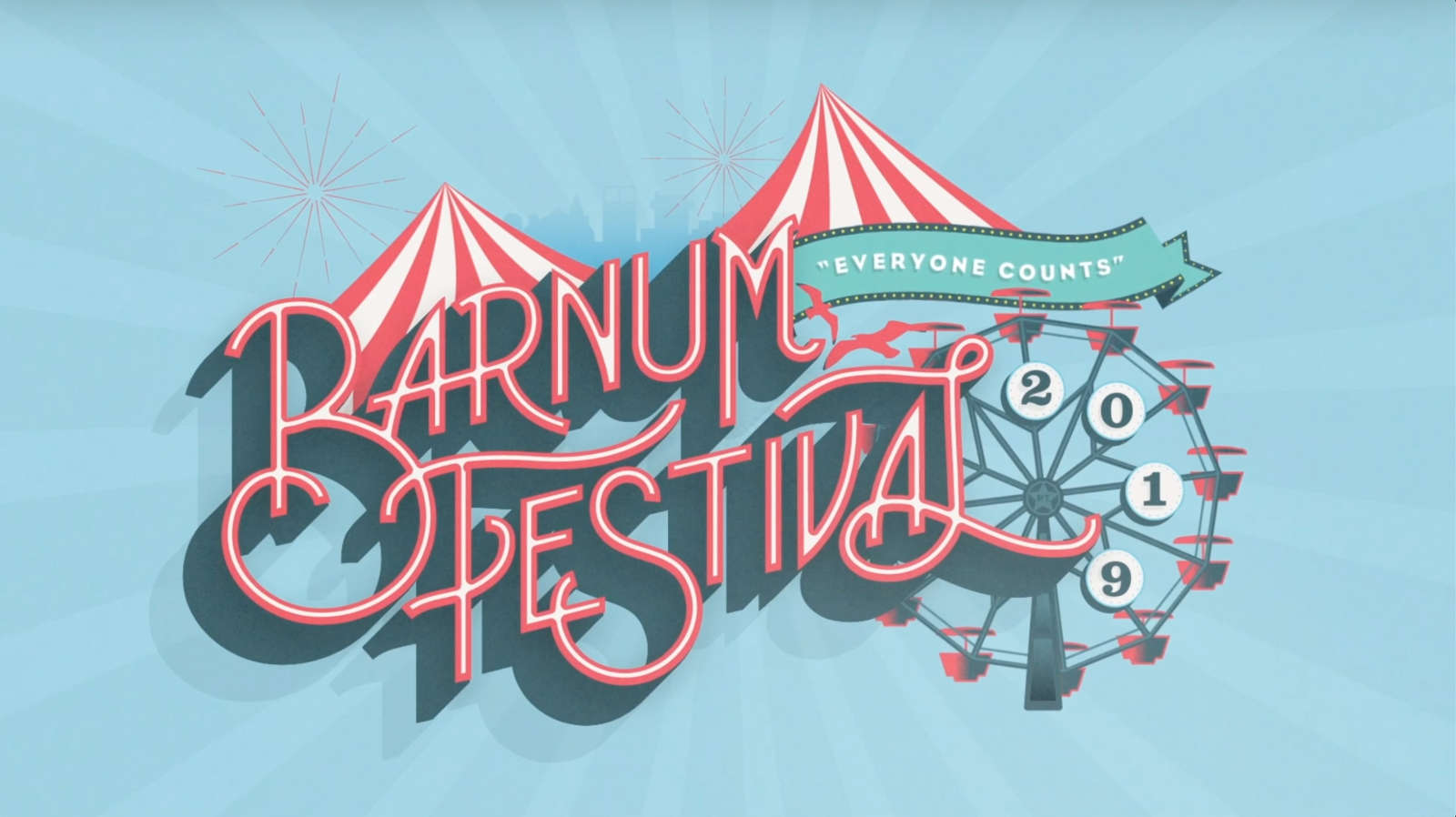 'Everyone Counts'
The 71st annual Barnum Festival continues the tradition of uniting the community. Just as P.T. Barnum pioneered entertainment for all, our 2019 Ringmaster'Marty Schwartz'is passionately committed to this year's theme: Everyone Counts. For nearly four decades, Marty has been a champion for people with disabilities and dedicated himself to supporting families throughout the state. After retiring as president and CEO of The Kennedy Center earlier this year, Marty is enthusiastically taking on the title of this year's Ringmaster, and looks forward to donating part of the festival's proceeds to programs that help support special needs children. Under Marty's leadership, the Barnum Festival is working hard to make sure no one is left behind.
The 70th annual Barnum Festival is focused on honoring the past seven decades, appreciating today, and looking forward to the future. What has made the Barnum Festival so successful and able to support the community throughout its 70 years? Tradition. It's a tradition of uniting together, a tradition of giving back, and a tradition of celebrating those who serve others. Tradition is a value that our 2018 Ringmaster - Johnny Vazzano - holds very near and dear to his heart. A Bridgeport native, he is a beloved local restaurant and business owner who goes above and beyond to recognize, partner with, and care for those who risk their lives every day to keep us safe. As the leader of the 2018 Barnum Festival, Johnny will continue the tradition of listening to and supporting residents, all while singing loud and proud for the community's unsung heroes. Join us in coming together to carry on Tradition!
The annual Barnum Festival is a seasonal celebration of the City of Bridgeport and its tight-knit community. Dating back to 1948, the festival originated to help support local businesses and honor P.T. Barnum'a world-renowned showman and city leader. The Barnum Festival spans several weeks in an effort to build community spirit, enrich the lives of Bridgeport residents, and give back, culminating in a weekend-long Barnum Palooza that hosts parades, concerts, fireworks, and other family-friendly events.
Robert Laska, President
Michael Bisciglia, VP
Frank J. Carroll, Secretary
Peter F. Hurst, Treasurer
William S. Murphy
Robert J Magee
S. George Santa
Andrew Julian
Paul Miller
Elizabeth M. Pfriem
Joseph Kasper Jr.
Kaye Williams
Mickey Herbert
Paul Delfino
Anthony Cernera
Charles M. Carroll
David D'Addario
Richard Bodine